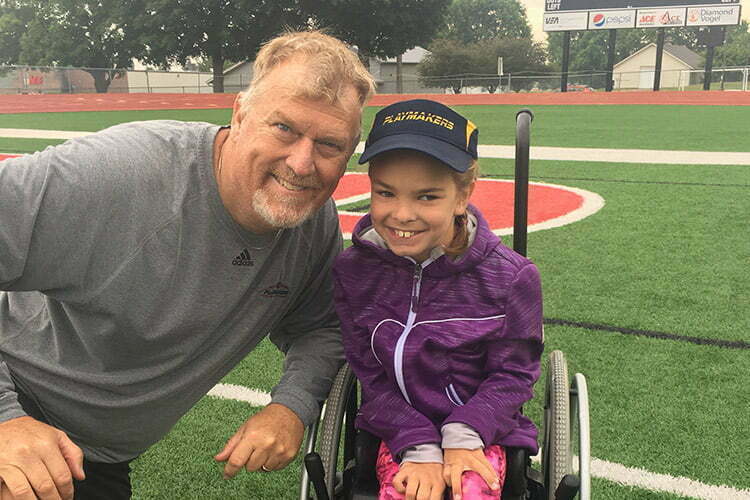 The Playmakers exists to enhance the lives of all kids and families through inclusive sports, community service and life-long relationships.
About The Playmakers Organization
The Playmakers was founded in 2009 by former college quarterback and punter Greg Roeszler.
We have impacted the lives of more than 2,000 kids, families and coaches.
We are now hosting 4 Summer Football Camps across the United States.
Every program costs the participants and their families ZERO dollars.
While coaching varsity football at Sacramento's Encina High School, college quarterback and punter Greg Roeszler, discovered a disturbing fact – one of his student athletes was sleeping in his car to avoid returning to a troubled home.
The Playmakers Organization promotes social inclusion and kindness with year-round sports programs and activities for kids with developmental differences and special needs.
Our programs and camps are offered free of charge to participants and their families
.
Stay connected with our efforts to enhance the lives of kids and families in communities around the United States.